UH Electrical and Computer Engineering
We go beyond electrical devices and electronics and are advancing our society in imaging, communication technologies, computer and information systems, power and energy systems, control systems and electromagnetics. Our academic programs aim to excite about the endless possibilities for electrical engineers. Be part of UH ECE.
Research Breakthroughs
| | |
| --- | --- |
| Only 2 percent of vehicles are electrified to date, but that is projected to reach 30 percent by 2030. A key toward improving the commercialization of electric vehicles (EVs) is to heighten their gravimetric energy density – measured in watt hours per kilogram – using safer, easily recyclable materials that are abundant. | Altered Microstructure Improves Organic-Based, Solid State Lithium EV Battery |
| A new paper from Rose Faghih, Ph.D., Assistant Professor of Electrical and Computer Engineering and the Director of the Computational Medicine Laboratory, and her doctoral student Rafiul Amin describes how they have developed a novel inference engine to obtain brain information from raw electrodermal activity (EDA) recordings, eradicating previous challenges from earlier methods.    | New research method from Faghih, Amin allows more reliable brain information inference using... |
| Cullen College of Engineering professor Stanko R. Brankovic, Ph.D., of the Electrical and Computer Engineering Department, is the corresponding author for a new, multi-department perspective paper on potential advancements in catalyst synthesis. | Stanko leads multi-department research into synthesis via SLRR reaction |
Faculty Accolades
| | |
| --- | --- |
| University of Houston engineering researcher Wei-Chuan Shih has been awarded $2.7 million from the National Institute of Biomedical Imaging and Bioengineering to detect cancer biomarkers in blood by counting exosomes. | Shih Receives $2.7M to Develop Cancer Test with 'Unprecedented Early Detection Power' |
| An aviation industry veteran with more than 30 years of experience at General Electric and 80 patents to his name will be joining the Cullen College of Engineering's Computer and Electrical Engineering Department as a Distinguished Adjunct Professor, to teach a new generation of students. | Huang's industrial expertise joining Cullen College of Engineering |
| Stanko R. Brankovic, Ph.D., a professor in the Electrical and Computer Engineering, and Chemical and Biomolecular Engineering departments of the University of Houston's Cullen College of Engineering, has been selected as a Fellow of the Class of 2021 for the Electrochemical Society (ECS). | Brankovic named fellow of Electrochemical Society |
ECE Graduate Programs
UH Cullen College of Engineering offers an M.S. degree (thesis and non-thesis) and a Ph.D. degree in electrical engineering, as well as a M.S. degree in computer & systems engineering. UH Cullen College of Engineering also offers two Graduate Certificate programs in Power and Energy Systems.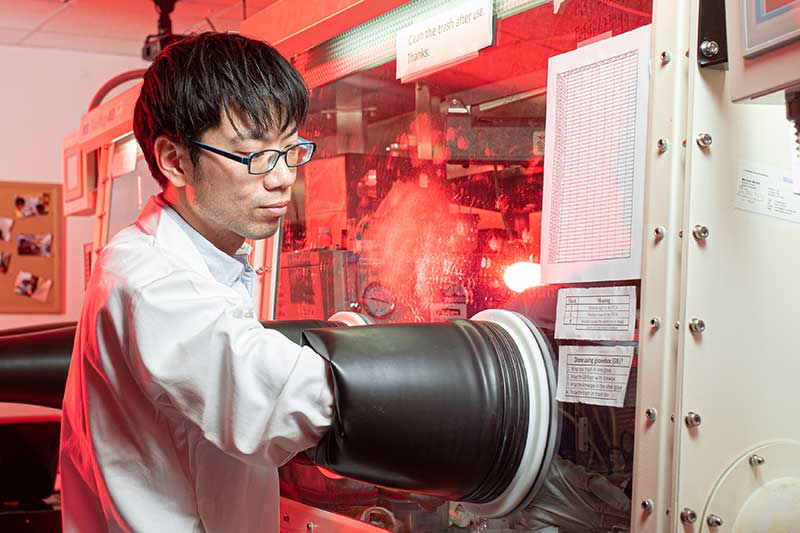 Graduate Programs for (Busy) Working Professionals
Investing in a graduate degree provides you with the advanced knowledge and credibility you need to get ahead in today's competitive workplace.
Featured Research Video
Magnetic Induction Remotely Operated Vehicles for Subsea Collision Avoidance
Dr. Aaron Becker's Robotic Swarm Control Lab at the University of Houston Cullen College of Engineering tests subsea ROV transmission and receiving technology at NASA's Neutral Buoyancy Lab. Research is supported by the Subsea Systems Institute at the University of Houston.
Upcoming Lunch and Learn Seminars
Earn your master's degree in Electrical Engineering — Power and Energy Systems (M.S.E.E.) online
Attain technical and business expertise needed to meet the increased industry demand for highly skilled professionals.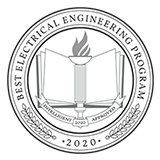 INDUSTRY ADVISORY BOARD
The ECE Industry Advisory Board brings together leaders in industry, government and academia with UH ECE faculty and students in order to enhance the overall academic and research experience of UH ECE students and to aid the ECE Department in achieving its mission to educate the next-generation of global, world-class engineers.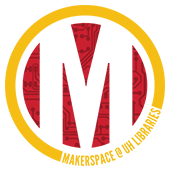 Makerspace The Makerspace offers a unique opportunity for students to collaborate, create, and learn, providing tools and support for anyone working on projects, making objects, or building electronic devices.
UH Solar panel Array
UH ECE students will be using this solar panel for educational and research purposes.
(The Solar Array at UH was donated by the Green Mountain Energy Company.)