UH Electrical and Computer Engineering
We go beyond electrical devices and electronics and are advancing our society in imaging, communication technologies, computer and information systems, power and energy systems, control systems and electromagnetics. Our academic programs aim to excite about the endless possibilities for electrical engineers. Be part of UH ECE.
Research Breakthroughs
Though 40 million concussions are recorded annually, no effective treatment exists for them or for many other brain-related illnesses. In collaboration with Dragan Maric of the National Institutes of Health, Badri Roysam, Hugh Roy and Lillie Cranz Cullen University Professor and Chair of Electrical and Computer Engineering, and his team are working to speed up drug development to treat brain diseases and injuries like concussion by developing new tools. 

Focusing on the Unhealthy Brain to Speed Drug Discovery


Clinical Trial Suggests Brain-Machine Interface Coupled with Robot Offers Increased Benefits for Stroke Survivors

Stroke survivors who had ceased to benefit from conventional rehabilitation gained clinically significant arm movement and control by using an external robotic device powered by the patients' own brains.

Tapping the Brain to Boost Stroke Rehabilitation


Lithium-ion batteries are critical for modern life, from powering our laptops and cell phones to those new holiday toys. But there is a safety risk – the batteries can catch fire.

Zinc-based aqueous batteries avoid the fire hazard by using a water-based electrolyte instead of the conventional chemical solvent. However, uncontrolled dendrite growth limits their ability to provide the high performance and long life needed for practical applications.

A Safer, Less Expensive and Fast Charging Aqueous Battery

Faculty Accolades
An invention from University of Houston researchers to help children with walking disabilities has won the Southwest National Pediatric Device Innovation Consortium's Pediatric Device Prize at this year's South by Southwest. 

P-LEGS takes home pediatric honor from SWPDC, SXSW


Dr. Donald R. Wilton, a professor emeritus of the Electrical and Computer Engineering Department at the University of Houston's Cullen College of Engineering, has added another impressive honor to his career of distinction with his election to the 2021 Class of the National Academy of Engineering.

ECE professor emeritus elected to NAE


Hien Nguyen, Jeffrey Rimer and Gangbing Song Elected to Senior Member Class of 2021

 

Three University of Houston Cullen College of Engineering researchers have been named Senior Members of the National Academy of Inventors (NAI) for 2021.

Three UH Engineers Named to National Academy of Inventors

Student Success
A graduate of the University of Houston's Cullen College of Engineering is a member of the team at Weiler Labeling Systems providing customized labels for the new COVID-19 vaccine labels.

Austin Dodge, a December 2017 graduate of the Electrical and Computer Engineering Department, said this sort of work was what she had in mind when she graduated.

UH alum helping with vaccine labeling project


The American Society of Indian Engineers and Architects (ASIE) has awarded five scholarships for 2020 to students attending the University of Houston's Cullen College of Engineering. Each student received a monetary award, ranging from $1,000 to $2,000, to further their studies.

ASIE Scholarship Winners 2020

5 Cullen College students honored by ASIE


Dr. Rose Faghih of the Cullen College of Engineering has been spotlighted as a featured author by the Institute of Electrical and Electronics Engineers (IEEE) Xplore homepage for the month of August.

Computational Medicine Lab's Research Featured by IEEE Xplore

ECE Graduate Programs
UH Cullen College of Engineering offers an M.S. degree (thesis and non-thesis) and a Ph.D. degree in electrical engineering, as well as a M.S. degree in computer & systems engineering. UH Cullen College of Engineering also offers two Graduate Certificate programs in Power and Energy Systems.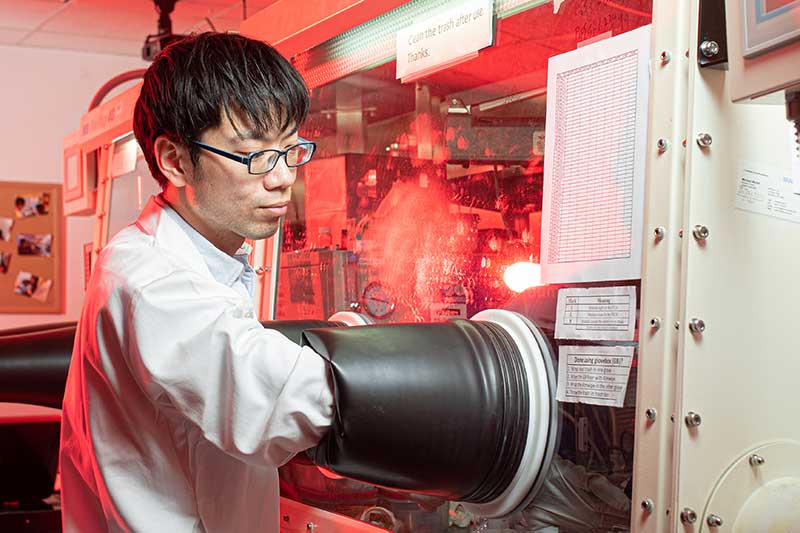 Graduate Programs for (Busy) Working Professionals
Investing in a graduate degree provides you with the advanced knowledge and credibility you need to get ahead in today's competitive workplace.
Featured Research Video
Magnetic Induction Remotely Operated Vehicles for Subsea Collision Avoidance
Dr. Aaron Becker's Robotic Swarm Control Lab at the University of Houston Cullen College of Engineering tests subsea ROV transmission and receiving technology at NASA's Neutral Buoyancy Lab. Research is supported by the Subsea Systems Institute at the University of Houston.
Upcoming Lunch and Learn Seminars
Earn your master's degree in Electrical Engineering — Power and Energy Systems (M.S.E.E.) online
Attain technical and business expertise needed to meet the increased industry demand for highly skilled professionals.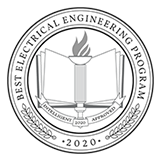 INDUSTRY ADVISORY BOARD
The ECE Industry Advisory Board brings together leaders in industry, government and academia with UH ECE faculty and students in order to enhance the overall academic and research experience of UH ECE students and to aid the ECE Department in achieving its mission to educate the next-generation of global, world-class engineers.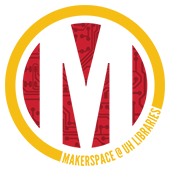 Makerspace The Makerspace offers a unique opportunity for students to collaborate, create, and learn, providing tools and support for anyone working on projects, making objects, or building electronic devices.
UH Solar panel Array
UH ECE students will be using this solar panel for educational and research purposes.
(The Solar Array at UH was donated by the Green Mountain Energy Company.)